[WORKING] 7 Tips To Rank First In Telegram Channel (2023)
( ͡° ل͜ ͡°) Everyone on Telegram wants to rank first in Telegram search results because all want free Telegram members on their Telegram Channel…
But they end up thinking when they will have a large number of subscribers then only their channel will rank, but that's not the truth. There are 7 criteria that if you follow there is a guarantee that your Telegram Channel will rank on top of the search result, so let's get started!
7 Tips To Increase Your Telegram Subscribers and Ranking
#1 Rank First in Telegram: Misconception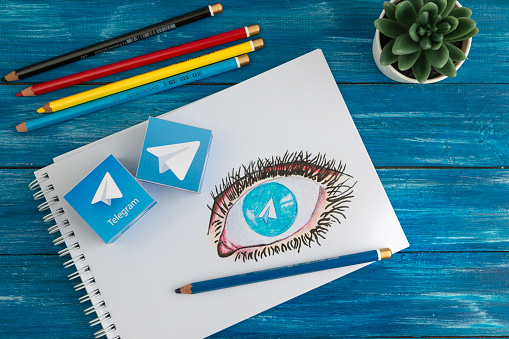 Many think that the one who has more subscribers only will rank, but that is not the truth! there are Major Criteria that if you follow then only your channel will rank! I here agree that if you have a subscriber base on your channel then it has chances to rank. But it's not necessary that a channel with lots of subscribers only they will rank, I'll the ranking criterias~
Another misconception is people think they can't earn money from Telegram: Telegram Earning Tips & Tricks
READ: 7 Proven Tips To Rank Any Telegram Channel 
#2 SEO-Friendly Telegram Channel
Make your Telegram Channel SEO(Search Engine Optimization) Friendly, what's SEO Friendly?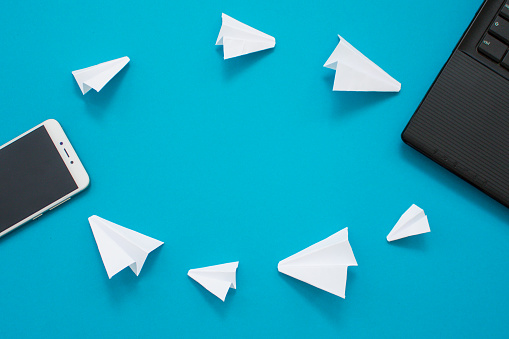 So first, in your Telegram Channel's Title and Description that specific "Keyword" should be available, suppose you are making a channel "How to download Movie on Telegram". So this keyword should be present both in your "Title and Description"
#3 Username Related to Content
Your username should be related to your keyword that will boost your Telegram channel SEO and hence an important factor for Telegram Channel ranking. So these are our #1, #2, and #3 criteria on how to rank telegram channels. Let's move forward and look for more important telegram ranking tips.
Read: Top 5 Easy Ways to Increase Affiliate Sales in 2023
#4 Fake Telegram Subscribers
Many think that they will create a channel with fake subscribers the original, then their channel will rank on Top! That very False, "Age and Life of Telegram Channel Mattes the Most!"
How old is your Telegram Channel, so if you want to make a channel and want it to rank first in your Telegram Channel in the future, so create that channel today, and wait for the day when you will work regularly on it let it age like wine for a while.
#5 Only Legal Content
Your channel should be legalized, have legal content, and should not possess any reportings and if that channel has reports then that channel will have a downfall because of the reports and this is the reason why many create a channel where they don't provide the things that they should have provided. Which eventually leads to user dissatisfaction.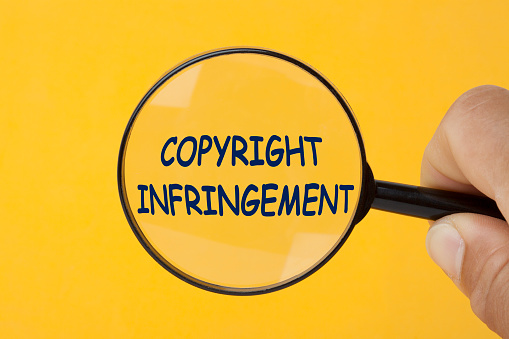 Because of this, they report the channel, and hence there don't show up in the search results, and many end up banning it in case of illegal activities.
READ: What is NFT (Non-Fungible Tokens)? How to Sell NFT 2022?
#6 Telegram Active Users
The most important ranking factor not only on Telegram but on youtube, Instagram, or any platform is User Activity, the channel you have had has how many active users in them? If you think, it's true that fake subs help in ranking and boosting your channel.
But if in that channel there are no organic views and the user are not seeing your posted content then the channel will go down in the result, if you want to rank on top then your channel should have real subs as well.
Telegram Channel Promotion
For which you can Promote Telegram Channel from ME! there we can do your Telegram Channel Paid Promotions at cheap prices. I have created a subscribers panel where you can add non-drop fake subscribers that we will later talk about, here is what I am saying your channel should have user activities.
People are interacting with your post, liking, and sharing it which leads to an increase in channel user activity, and those channels are pushed by Telegram then it's just a blunder, see if you want your channel to rank in the search results then you have to post the content on regular basis.
What content you are posting depends upon you, and which category of content you are working on.
#7 Don't Make Your Channel Dead
If you have made a channel and not posting anything in it then Telegram will think that this is a dead channel and will not rank Telegram channel on top. Currently, Telegram search results have also been reduced only 3 results show up, so competition in that field has also risen, Telegram only wants to promote original and legal content.
Telegram pushes channels with fake subscribers, but if illegal activities are done on it will be down in the results, and reporting also leads to channel ban. So if you want to rank your Telegram Channel to fulfill these criteria then your Telegram Channel will rank first in Telegram search results for sure!
[Watch The Video For Reference] 
Contact And Other Details
That's it if you want you can contact me personally, can join me on our social media handles, and check our website for regular updates.