What is NFT (Non Fungible Tokens)? How to Sell NFT 2022?
Came after knowing that a pixelated NFT CryptoPunk 7523 sold for $11.75 Million,  and a Monkey NFT artwork sold for $10 Million and thinking that these drawings I used to make in my childhood on MS Paint and how these worth soo much now? Not to worry today Digital NewsPaper Technology will be going with clearing all your doubts regarding NFTs!
Jumping straight to our topic in this article we will be discussing:- What is NFT? Non Fungible Tokens aka NFT meaning? How to sell NFT 2022?  How to earn from NFT? What are "Minting" and "Gas fees" in NFT? What are "Gas Pricing and Gas Fee" in NFT? What are the different market places for NFT? opensea, etc…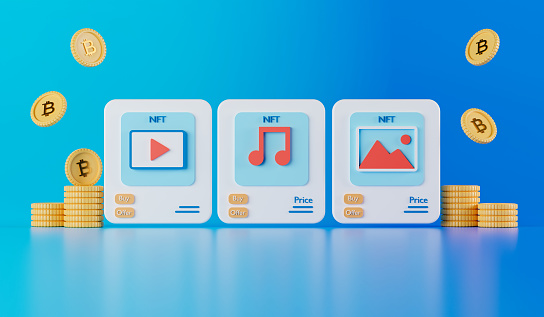 Read the article completely to avoid any confusion so watch it completely because NFT recently has become a new way to earn money and that could be in huge amounts as well.
What is NFT aka Non Fungible Tokens? NFT Meaning?
So firstly let's talk about NFT meaning and what is NFT? NFT stand for Non-Fungible Tokens, Non-Fungible means non-replaceable. Non-replaceable means anything, suppose this is our iPhone but if I print my name and signature on it then this product will turn into a unique product!
Now if I sell and keep it as NFT [NFT is digital actually] then this is a unique product, and now you can't replace it now you can own an iPhone but that never be mine. This is what's called "Non-Replaceable" or "Non Fungible".
What is a Token?
Now let's talk about what is Token? Now if I gave you my iPhone after I sign on it so what will be the proof that the iPhone I gave you is owned by me? for which there surely be a registry suppose you give the payment for this phone via UPI or net banking.
So you would have observed that the transaction is always recorded and for that purpose, we are using this blockchain technology. What's exactly happens in blockchain technology is that whatever stuff bought or sold its transaction history is always saved for a lifetime.
Which is 100% secure and no one can edit or erase it suppose any artwork, any artwork in digital format which you have made and wanted to sell as a form of NFT.
Gas Fees
Now let's talk about what is "Gas Fee" is? it basically means any place like a market where you can buy or sell NFTs where you have to give some money for your NFT's registration, which we call "Gas Fee". For which I told you about the wallet, that you will require in the Gas Fee payment.
Minting
Now, what is minting? Suppose you made any NFT artwork, clip, image, or video that you own and after that, you thought to do an NFT registration for that. So that's what is known as minting, for minting first you have to make a crypto exchange account you have to make accounts on by & sell coin base and do its KYC registration.
After this, you will have to buy Etherium and to keep that you will need a wallet, there is a website called "META MASK" where you can make a wallet, this wallet you will make will be used in buying and selling.
Understanding NFT Process with an Example
Suppose there is an image for which we did NFT registration and the person downloaded it from the internet, so wouldn't that person will become its owner?
No! because the owner for that is you become it was you who received the token another person can use that but the ownership will remain to you only. And in the future, if someone buys or sells your NFT then you will definitely receive its profit I will tell you about it later.
What You Can Sell in NFT Art?
You can sell on NFT: any artwork, image, or video? check what is trending and if you make anything related to the trend any artwork or video any sell out that's what NFT is basically
NFT Selling Platforms
If you are worried about where and how to sell NFT 2022, there are lots of NFT platforms where you can buy or sell NFTs some renowned platforms like- Foundation Gate, Rarewell, NIFT Gate, Wazirx NFT, etc. Lot's of platforms like "opensea.io" where you can buy or sell your NFTs. Opensea is considered as one of the biggest NFT artwork platforms of marketplace
How To Earn by Selling NFTs?
Now let's talk about "HOW CAN YOU EARN MONEY BY SELLING NFT?" first you will start by creating "Digital Art" then do "Minting" then "Pay Gas Fee". And whatever the bidding you will do in 24 hours, suppose you keep the price for your artwork as 0.001 Etherium and if someone buys that artwork at your price point then within 24 hours you will receive the money in your wallet.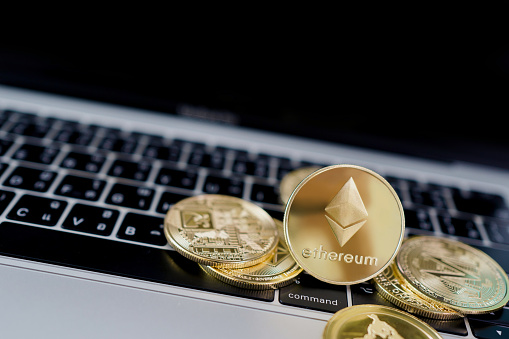 Whatever the price 1000, 2000 INR or 0.001 Etherium and the buyer buy that for that price then you will receive the money within 24 hours in your wallet and if someone does not buy that, then the price which you kept during bidding later it will be sold at that price only.
[Complete Guide] How to Create and Sell NFT Art For FREE 2022-  CLICK HERE
Or a person within 24 hours can buy your work more than the price which you set suppose you kept the price at 1000 but the bidder can purchase that in a much higher price as well which he gets after winning the bid, and hence you might receive 2000 instead of 1000.
Passive Earning from NFT
What will happen if you will get a profit by selling any of your NFT artworks and you are the owner of the NFT or that digital artwork? For which you kept the price as Rs 1000. And someone buys that and then you will receive the profit, but if the buyer for that sells the artwork for 2000 INR to another person:-
Suppose (2) buys (1) sale, Now (2) sold to (3) for 2000 INR. Since (1) was the actual owner and hence he will receive "ROYALTY", royalty which (1) set at the time of selling that could be 5% or 10%.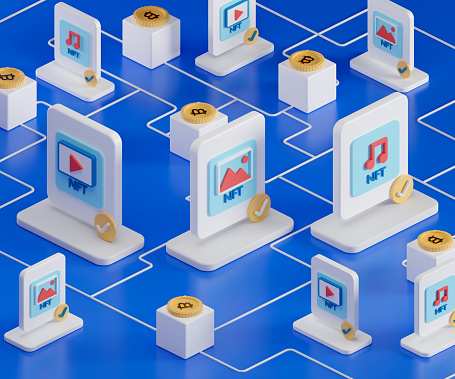 Whenever a new owner buys it (1) will get some part money as "Royalty" basically the win-win situation will be in the case when you created an NFT and sell it, and even after the other person buys or sells that you would get the "Royalty" other than the initial price THAT'S THE FUN!
If you buy and save it as a token in the form of Ethereum, definitely you can do that but there are a lot of things to be taken care of: whether its price in the future rises or not?
[Watch this video for a better understanding]
Follow On Twitter–CLICK HERE
Follow On Quora- CLICK HERE
Also Read