What Is Geology Field Report? Lucknow Geological Field Report
In this blog, we will be knowing what is geology, what is geological field reports and how to write a great geological field report giving my personal field report example.
What is Geology?
Geology is used in a lot of different industries and knowing the basics of it can be a great help. A great way to learn geology is by taking a field report, but what exactly is a field report and why would you want one?  
Well, a field report is a way of recording what you've learned about geology in a very simple and effective way. It's also a fun way to learn about the different bits of geology and their uses.
Geology is the study of the materials that make up the Earth. If you're looking to delve deeper into this subject, then this blog can help. If you want to make sense of it all, then you need a geology field report.
What is Geological Field Report?
A field report is a record of how the geology of an area has been collected, monitored, and analyzed. In this blog, we will look at what geology is and how you can use a field report for your own needs.
Here in this blog, I have given an example of my geological field report on "Geological Study Of Adjacent Areas Of Lucknow" which will help you to know how to write a Geological Field Report or geology fieldwork report from A to Z covering all the important points.
ACKNOWLEDGMENT
I am deeply obliged to the Head of Department of our Department of Geology, (HOD Name) who encouraged us on the excursion. I express my gratitude to (Trip Guide) for his guidance throughout the excursion and for his endless support and encouragement.
I deeply value his guidance and limitless efforts to keep this project on schedule. I am also thankful to (Teacher's Name 1) for enlightening us with unaccountable knowledge.
I would also like to thank (Teacher's Name 2) and (Teacher's Name) (Teacher's Name 3) for graciously accompanying us and sharing his experience with us.
Lastly, I would like to thank the manager for providing us with accommodation and our bus driver Mr.Vikram for driving us safely. At last my heartfelt thanks to my parents for their invaluable support and of course to my colleagues for the joyful moments of the excursion I will cherish throughout my life.
ThankYou  
ABSTRACT
The major part of Uttar Pradesh (U.P.) is covered by Gangetic alluvium in the north whereas the southern part is covered by Peninsular terrain. The rocks of the Archean cover the Peninsular part of Uttar Pradesh to the Mesozoic age.
This peninsular Part covered by the Bundelkhand Craton, its nuclei mostly composed of Archean granitoids show heterogeneity in texture and Composition, intruded by later phase of magmatic activity.  
INTRODUCTION
Uttar Pradesh is a state in northern India. This State is situated between 23.52°N and 31.28°E. The capital of Uttar Pradesh is Lucknow. The district forms a part of the Ganga basin with flat alluvial terrain which is underlain by sands of various grades, silt, and clay with kankar of the Quaternary age and the general slope of the district is southeast.
Fig 1: Ganga River with its Basin Boundary
The alluvium is broadly divided into Older and Newer or Younger Alluvium. Older Alluvium comprised of grey to brown colored silt clay and sand with or without Kankar of middle to late Pleistocene age.
Older alluvium occupies a large part of the district. Older Alluvium fine sand, silt, Clay admixed with or without Kankar.
Fig2: Younger and Older Alluvium
Newer/Younger Alluvium overlies the older alluvium and occupies the tract along the river course forming the present and old floodplain. Recent Newer Alluvium Light Khaki grey silt, clay, and fine to medium and coarse-grained grey sand of micaceous in nature.  
GEOMORPHOLOGY
Geomorphologically the district can be classified into two geomorphological units
Older flood plain
Active flood plain
Older Flood Plain
Older flood plains are represented by two levels of terraces viz Erosional terrace (Te) occupying at a higher level and a Depositional terrace (Td) at lower depressions. Both terraces are developed on either side of the Gomti river. Erosional Terrace is also developed along Sai Nadi.
Active Flood Plain
Active flood plains are restricted to present-day bank lines of the rivers. These are represented by landforms like point bars, channel bars, and lateral bars. Geomorphological Map of Lucknow district. Slope Lucknow district forms a part of the Ganga basin with flat alluvial terrain.
The slope in the district is generally low with a slight high gradient along the Gomti river. The district is drained by two rivers namely the Gomti river and the Sai river.
Gomti River
The major part of the district i.e. northern, western, eastern, and central parts is drained by river Gomti and its tributaries. It originates from Gomat Taal, Pilibhit district, U.P. It enters in Lucknow district from the north at village Jam Khanwan then it flows southward from the village Jam Khanwan in a meandering course and forms the boundary between blocks of Bakshi ka Talab and Chinhat in the east and blocks of Mal, Malihabad Kakori, and Sarojini Nagar in the west.
Fig 3: Gomti River movement in districts of UP
The characteristic of the river is perennial and effluent. In Lucknow proper, its course is narrow and again widens out after leaving the city area.
It rises in the district of Hardoi near the boundary of district Lucknow. It is the northernmost left bank tributary of Gomti and flows entirely in the block of Mal. It meets the Gomti river near Majhaura village, which is approximately 3.6 km to the west of Kathwara.
Jhilingi Nala
It originates in the Mal block and its flow direction is almost parallel to Akhadi Nala. It joins the Gomti river near Gopramau village.
Behta Nala
The largest tributary of the Gomti river drains the area of the Malihabad block and part of the Kakori block. It enters the district near the railway track at the north-western boundary and flows in a sinuous meandering course with a very short loop and in a deep well-defined course. It joins Gomti south of Kankrabad.
Kukrail Nala
It is the left bank tributary of the Gomti river. It is a groundwater-fed rivulet, that originates from Kukrail reserved forest and confluence into Gomti River as a fourth-order tributary it's a major water system of Lucknow District and has tremendous value for river Gomti.
Sai River       
The southern part of the district, to the south of the Sharda canal, is drained by the river Sai and its tributaries. The river bed is shallower than Gomti and its banks are less dissected by ravines.  
Geomorphology of Lucknow
| | |
| --- | --- |
| Latitude: 26°15´ N | Elevation: 123 km (404 ft) |
| Latitude: 26°15´ N | Toposheet Number: G44/13 |
Lucknow lies in the central alluvial plain of the Ganga plain in the region of Ghaghara-Ganga Sinterfluve. The city is located on the banks and adjacent to the Gomati River. The Gomati River originates in the Terai area of Pilibhit district and flows in the southeast to join the Ganga River in Ghazipur.
The Gomti River is a river that is fed by groundwater. The river shows two types of sediments: The alluvial and the Gomati River sediments. In the Lucknow area, the river is meandering. This area has three distinct geomorphic surfaces:
Upland Terrace Surface or Upland Interfluve (T2): Deposits of this surface are seen in cliff sections, exposed along the river channel showing many kankar horizons. E.g: Chowk, Aminabad, Charbagh, and Cantonment Areas.
Fig 4: Location Map of Lucknow, Uttar Pradesh
River Valley Terrace Surface (T1): It is located within the Gomti river valley above the level of annual floods of the river. Example: Bada Imambara, Niralanagar, Mahanagar.
Fig 5: Geomorphological Map of Lucknow
Active Flood Plain Surface (T0): It makes the river channel and its active flood plain.
SPOT- 1
Date: 6th August 2022                             Time: 11:22 am
| | |
| --- | --- |
| Latitude: 27.01° N | Location: Itonja River Bridge |
| Longitude: 80.83° E | Altitude: 124 m (407 ft) |
Kathwara village is located in Bakshi Ka Talab Tehsil of Lucknow district in Uttar Pradesh, India. It is situated 27 km away from sub-district headquarters Bakshi Ka Talab and 27 km away from district headquarter Lucknow. Morphological elements that were observed at this spot were:
   Fig 4: Itonja River Bridge
The river had an active river channel that was flowing in a sinusoidal waveform(like a snake).
The direction of the river flow was towards the southern direction and the Gomti river valley margin was towards the left.
Flow Direction of Gomati River was North-East
The channel pattern observed was meandering.
The water had a laminar flow.
There was no erosion, no deposition at the spot.
Groundwater is the main source of water for the Gomti river.
SPOT- 2
Date: 6th August 2022                             Time: 12:13 pm
| | |
| --- | --- |
| Latitude: 27.01° N | Location: Gomti River Flood Plain |
| Longitude: 80.83° E | Altitude: 124 m (407 ft) |
Morphological elements that were observed at this spot were:
Fig 5: Gomti river flood plains
The Gomti river valley forms two flood plains: The new flood plain and the Older flood plain. Because being a newer flood plain the area faces floods every year.
The depression in the southern region shows the flow of the Gomti river
As we move towards the Gomti river the steepness keeps on increasing.
Fig 6: Increased Steepness By River Gomti
SPOT- 3
Date: 6th August 2022                             Time: 01:10 pm
| | |
| --- | --- |
| Latitude: 27.01° N | Location: Gomti Flood Plain Basin |
| Longitude: 80.83° E | Altitude: 124 m (407 ft) |
Morphological elements that were observed at this spot were:
Fig 7: Flood Plain Basin
SPOT- 4
Date: 6th August 2022                             Time: 01:45 pm
| | |
| --- | --- |
| Latitude: 27.01° N | Location: Near Chandrika Devi Temple |
| Longitude: 80.83° E | Altitude: 124 m (407 ft) |
Morphological elements that were observed at this spot were:
There was a culvert present in an inactive water channel which indicated the presence of water in the past.
Fig 8: Culvert
The large and oldest tree in the study area represented the regional surface.
Fig 9: Banyan Tree
Flood Plain is a flat area on the river edge where soil, sand, and rock are found that are left by river flooding. The flood plain was present there under a tree near the river.
The type of sediments alluvial sediments have the same grain size and are present in the river valley margin. These are deposited by wind.
The Colour of the mud was yellow
Fig 10: Yellow Mud
The composition consists of Muscovite(shiny), Quartz (transparent grains)
It is an elevated region of sediment deposited by the river's flow.
Point bar is in a single river channel where the river deposits sediments.
Paleochannel is a remnant part of a river. It is separated by the river and actives seasonally.
Geological Instruments Used
The list of geological instruments that are useful in any geological field trip are listed below:
Geological Time Scale

Brunton Compass
A Brunton compass, properly known as the Brunton Pocket Transit, is a type of precision compass made by Brunton, Inc. of Riverton, Wyoming. The instrument was patented in 1894 by a Canadian-born Colorado geologist named David W. Brunton. Uses of Brunton Compass
Taking bearing with the compass
Magnetic declination setting
Measuring vertical angles with a clinometer
Defining points of the same elevation
Measuring strike and dip.
Geological Hammer
A geologist's hammer, rock hammer, rock pick, or geological pick is a hammer used for splitting and breaking rocks. In field geology, they are used to obtain a fresh surface of a rock to determine its composition, bedding orientation, nature, mineralogy, history, and field estimate of rock strength.
In fossil and mineral collecting, they are employed to break rocks with the aim of revealing fossils inside. Geologists' hammers are also sometimes used for scale in a photograph.
The hammer also serves as an extension of the senses, permitting the geologist to perceive the rock's granularity, soundness, and resistance to fracturing that may be relevant to its use or identification.  
Hand Lens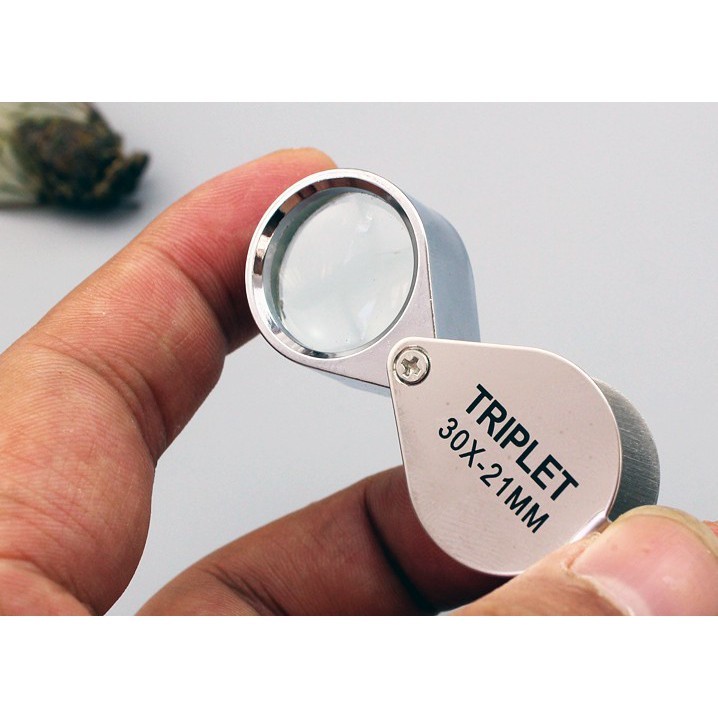 Hand lenses & jewelry loupes are small, light, and handy for use while performing work in the field as they allow earth scientists to get a far more detailed and magnified view of rock, mineral & fossil samples which they would never see with the naked eye. Hand lenses are also known as jewelry loupes and are just as suited for those who work in the jewelry industry for viewing jewelry items & gemstones in fine detail.
If you want you can contact me personally, can join me on our social media handles, and check our website for regular updates.
Also Read
7Ways How To Earn 1 Lakh Per Month Without Investment (2022)
CUCET Colleges List | Top 10 CUCET Colleges List
Easiest Way To Earn 100 Dollars Per Day in 2022
How to Study with Concentration & 100% Focus